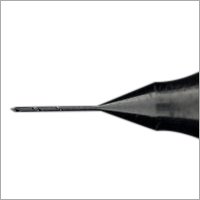 Micro Drill- Single Cutting Drill Bits
Product Description
Micro Drill- Single Cutting Drill Bits in the offering is a suitable tool for those whose requirement is precise and smooth micro drilling. Customers hailing from automobile, aerospace, to electrical and electronics, use this micro drill- single cutting drill offered in standard as well as custom cutter length, neck length, neck diameter and point angle. Miniaturised devices in engineered plastic or metal alloy can be drilled with this drill in an efficient way. As the name implies, this micro drill has a single flute for drilling process.

1) We maintain an inventory of Single Cutting Drill, 0.020~0.040. Customers can order the oversize options of either 2 flutes drill and 3 flutes drill. They can also order Single option. They can even get the micro drill in custom options regarding the drill diameter, neck diameter, cutting length and neck length.
2) The web thickness of Single Cutting Drill bit is almost none. When drilling, it reduces the object resistance. It can be accurately positioned during drilling and result in high drilling quality and smooth hole wall. It has an ability to remove filings.
3) It can drill products in material, such as carbon steel, SS, aluminum, engineering plastic, acrylics, copper, etc.

Customers can come to us anytime for custom tooling design service.

Micro Drill- Single Cutting Drill Bits
Cutting Diameter Ø
Cutting Length L (mm)
Point Angle°
0.020 ~ 0.030
0.3 mm
120°
0.030 ~ 0.040
0.45 mm
120°
Micro Drill- Single Cutting Drill Bits 0.03 x 0.45 L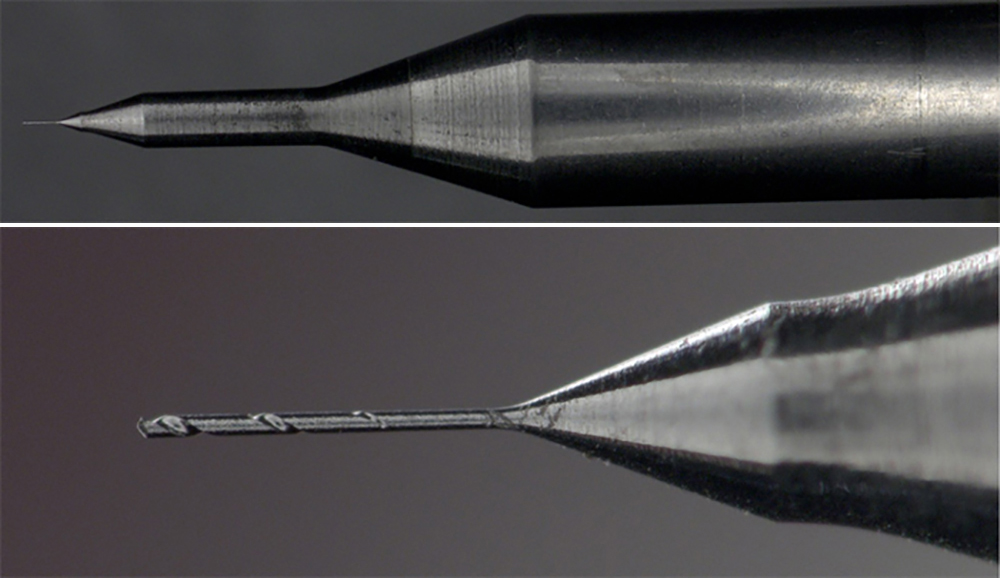 Trade Information
as per requirement Per Month

against order Days